When NOT to spend money on performance marketing.
Wait, are we really saying that?!
Have you noticed anything unusual in your Search Console account lately? Check out this nice little boost we have in organic impressions here at tikitaka.digital! This must be due to the new Google algorithm changes that were due in May, right? Well, maybe, maybe not! As with many things in life, there is a twist! Read on to find out why now is really the time to focus on UX.

Let's just start with the graphics. In November 2020, Google announced that starting in May 2021, "page experience signals would be incorporated into Google search rankings." Although the latest information states that the roll-out will begin in June 2021, the timing of this increase and our healthy Core Web Vitals report seems a bit coincidental. So let's assume that the roll-out will happen slowly but surely and will gain in importance over time. This means that NOW is the time for change.
What does this have to do with performance marketing and UX?
It's quite common for clients or potential clients to ask us to bring low-cost performance marketing traffic to their website, and our recommendation is that we don't (at least not right away!). Why? Because the website experience is not optimal and traffic will convert poorly, which means inefficient spending, a poor user experience, and a resulting negative impact on search engine rankings.
Excuse me? An online marketing agency that encourages you to spend NO money?
Well, yes, and that's what sets tikitaka apart from other performance marketing agencies; we also have growth and SEO experts in-house in Hamburg & Mallorca and the honesty to tell you when you shouldn't spend money on performance marketing (yet) if the digital experience you're providing to your users isn't optimized. Read on to find out why UX, SEO, and performance marketing form the holy digital trinity you should master….
If you're not clear on the importance of a good UX (user experience) and how it affects the performance of your website or performance marketing – here's what the folks who develop Chrome have to say:
"Optimizing for quality user experience is key to the long-term success of any website on the web."
On May 5, 2020, Google unveiled Core Web Vitals, a "…Google initiative to provide consistent guidance on quality signals that matter for a great user experience on the web.
So what exactly is 'user experience (UX)'? According to Nielsen Norman Group, 'User Experience' encompasses all aspects of the end user's interaction with the company, its services and products.(1)
The Core Web Vitals initiative aims to simplify and demystify the elements of UX that matter most to website users and, by extension, Google. While the success metrics for Core Web Vitals will change over time, the current metrics for 2021 are load times, interactivity, and visual stability: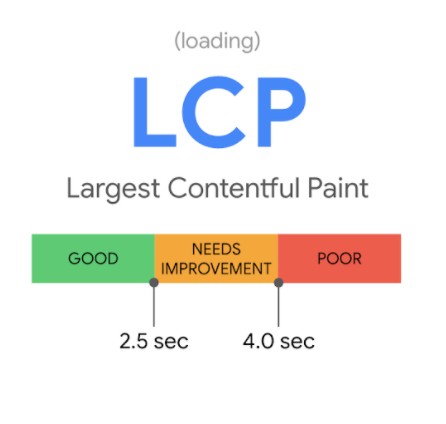 Technically, the Largest Contentful Paint (LCP) metric indicates the render time of the "largest block of image or text visible within the viewport, relative to when the page began loading."(2)
From the user perspective, load time is a measure of the perceived loading speed of a web page, i.e., the speed at which the user would determine that the page has fully loaded and can respond to their interaction with it. For a good user experience, the LCP should be 2.5 seconds or less. To learn more about what elements are important if you need to reduce your LCP, click here (or send it to your developer to review for you).
Interactivity (Interactivity)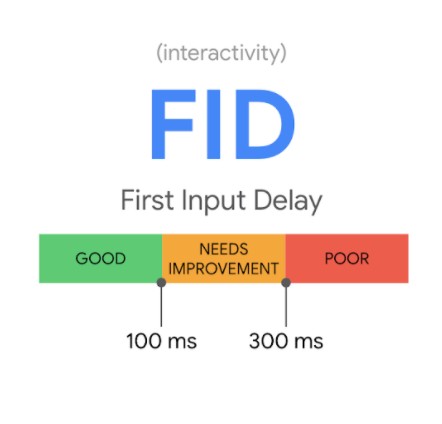 Technically, FID measures the time from when a user first interacts with a page (i.e., when they click a link, tap a button, or use a custom JavaScript-driven control) to when the browser is actually able to begin processing event handlers in response to that interaction.
From the user's perspective, this metric is about how quickly your website responds to user actions. A good website experience means an FID of 100 milliseconds or less. Learn more about FID here.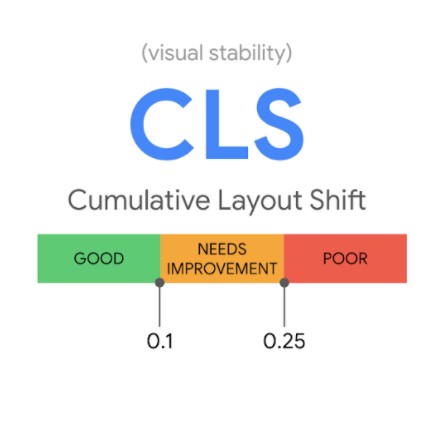 Finally, let's take a look at CLS, or "Visual Stability." This one is perhaps the easiest to understand, as it measures how sensitive layout changes are rendered – does the site suddenly look different, load new content, or shift in a way that makes you dizzy or, worse, click on content you didn't mean to click on? A good website should have a CLS value of less than 0.1. Higher CLS values are usually the result of problems loading elements or resources (e.g. a video or third-party widgets), so fortunately they are easy to identify and fix.
So how do you measure Core Vitals?
We use Lighthouse; an automated tool that helps you improve the quality and therefore the performance of your website. It can be used via Chrome DevTools, as a Chrome extension, or even as a Node module, which is useful for continuous integration. For a quick snapshot, visit https://web.dev/measure/ and perform a Lighthouse audit. It takes only 30 seconds and gives you a quick overview of where your website stands.
Learn more about Lighthouse and other ways Google helps you measure Core Vitals in its Developer Tools Learn.
So, what does all this have to do with SEO or performance marketing? A lot!
User experience should be an integral part of any company's SEO strategy, but is often overlooked because the whole topic can be a bit "technical" and complicated.
Starting in June 2021, Google will use page experience as part of its ranking system; this means you will need to start allocating resources to this initiative, or your rankings could suffer because you will be overtaken by a competitor who has a better LCP, FID, or CLS (see definition explanations above). The full ranking decision based on these metrics won't go into effect until August, so you still have time to prepare! If you need help navigating, please call us.
If you want to get started right away, head over to Google Search Console, where you'll find a new sub-menu option called "Core Web Vitals" in the Experience menu. Here you can run diagnostics and see where your site stands, as well as check your "Page Experience" report (currently limited to mobile devices), which gives you a URL-level performance report using Core Web Vitals, mobile usability, security, and even advertising for some sites.
If all this is a bit too much for you, Google has published a series of FAQs on the subject that simplify things further. Don't worry, these factors are still only a part of the myriad factors that determine how your website ranks on Google, but the fact remains if you want a website with good conversion, performance marketing that is cost effective and drives a desirable volume of leads or customers and good SEO performance, UX needs to be on your radar.
To master the "growth" of any e-commerce business, you must have an eagle eye on the user experience at every stage of the buying and customer engagement journey. Throwing paid traffic at a poorly designed website is like throwing Euros out the window. Check your bounce rate, learn your conversion rate – learn the industry standard for both, ask your customers for their opinions, dive into the details of what frustrates your employees about your site, and have a relentless focus on always improving the user experience. Do that, combine it with well-thought-out content and paid campaigns, and watch your SEO rankings and performance marketing sales soar.
Stay up to date with the latest news from the brightest minds.